COVID-19: Virtual Speaking and Workshops now available!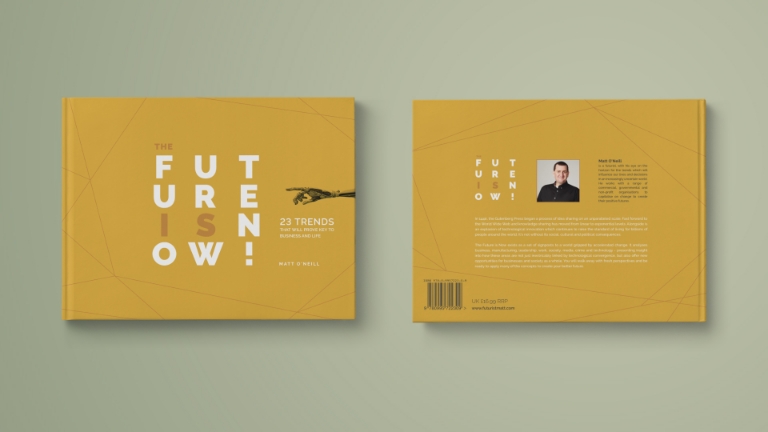 The Future is Now exists as a set of signposts to a
world gripped by accelerated change.
It analyses business, manufacturing, leadership, work, society, media, crime and technology – and presents insight into how these areas are not just inextricably linked by technological convergence, but also offer new opportunities for businesses and society as a whole.
You'll walk away with fresh perspectives you can apply right now to create your better future.
In the coming years, we'll continue to see profound technological, social and cultural change - but it will be even faster and look and feel completely different.
Future Hackers, a sequel to "The Future Is Now", is an indispensable guide to these changes, which will not only affect work, leadership, technology and our emerging post-pandemic lives, but will also combine to create entirely new ways of living. Armed with insights into these seismic changes, you'll be better equipped to thrive towards 2030 and beyond.
Trusted by leading brands, including:

"The results have been incredible. The outcome is one that is so long lasting in terms of our reputation, our relevance and our relationship with members, and as a membership association, nothing is more important to us than that. Your generosity of spirit sets you absolutely over and above."
Caron Fassetta
Membership Director, British Parking Association
"You really listened to understand our purpose. Your keynote was absolutely brilliant. You know just how to capture and hold the attention of a large group, and online! As the organiser, I must say that I found you to be the consummate professional and an all-round great person to work with. Thank you."
Dr Jessica S Dunn
Senior Lecturer, Nottingham Trent University